Salmon with beurre blanc sauce
seafoodLovers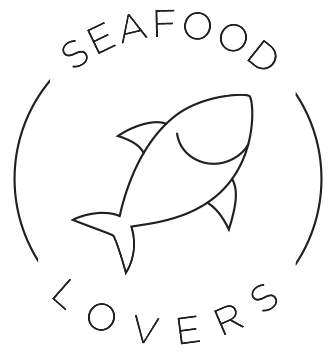 Prep-time
Bake-time
15 min
45 min
INGREDIENTS
1 whole

foodhaus Atlantic Salmon fillet
Maldon sea salt
Maldon black pepper

2-3 tbs

Rennes de Dijon mustard
For the crust
2

foodhaus brioche buns, without sesame seeds

2 tbs

parmesan

1 tsp

thyme

1 tbs

Chorio olive oil
For the sauce
1/4 cup

Ardo chopped shallots

1/2 cup

TOP apple cider vinegar

¼ cup

orange liqueur

2 tbs

ARLA fresh cream

180g

Lurpak butter unsalted, cut in cubes of approx. 2cm

1 tbs

lemon
Maldon sea salt
Maldon black pepper

2 tsp

dill, finely chopped
METHOD
Preheat the oven to 210 degrees Celsius.
To make the crust:
Place the brioche buns in the oven with the cut surface facing up. Bake for 5 minutes. Grind in a blender or food processor then place in dry pan over medium heat. Stir occasionally until the bread turns light golden and crispy. Remove from the heat and transfer to a bowl to cool completely.
Add the remaining ingredients for the crust into the bowl and set aside until needed. Make sure the olive oil is spread well.
Put the salmon with the skin down, in a pan lined with a non-stick baking paper. Season with salt and pepper. Smear the surface of the salmon well with the mustard. Sprinkle with the crust and press with your hands so that the crust sticks well to the salmon.
Transfer the pan to the oven for 15 minutes, until the salmon is just cooked and the crust is golden.
To make the sauce:
In a small saucepan over high heat, put the onion together with the vinegar and orange liqueur. Let them simmer until the mixture is almost evaporated and the onions are left with about a spoonful of liquid. Strain the mixture through a spoon, squeezing the onions well to get all their juice. Return as much liquid as is left behind in the pot (it will not be much, about 1 ½ spoon). Up to this stage you can make the sauce in advance. Cover with plastic wrap and set aside for up to 1 hour before serving. To finish the sauce, put the saucepan back on low heat. Add the cream and bring to a boil. Lower the heat and add 2 tablespoons of butter, stirring constantly with a whisk. Once the butter is softened and homogenized (not to melt and separate though) add another 2 cubes. Mix and continue with more butter until you have a sauce like dilute mayonnaise. Remove from the heat and after seasoning with salt and pepper, add the dill. Cover the sauce and keep it in a warm place in the kitchen until served. Alternatively, you can put it in insulating heat which is very convenient.rve, transfer the salmon to a serving platter and the sauce to a saucepan so that your guests can put as much as they want.